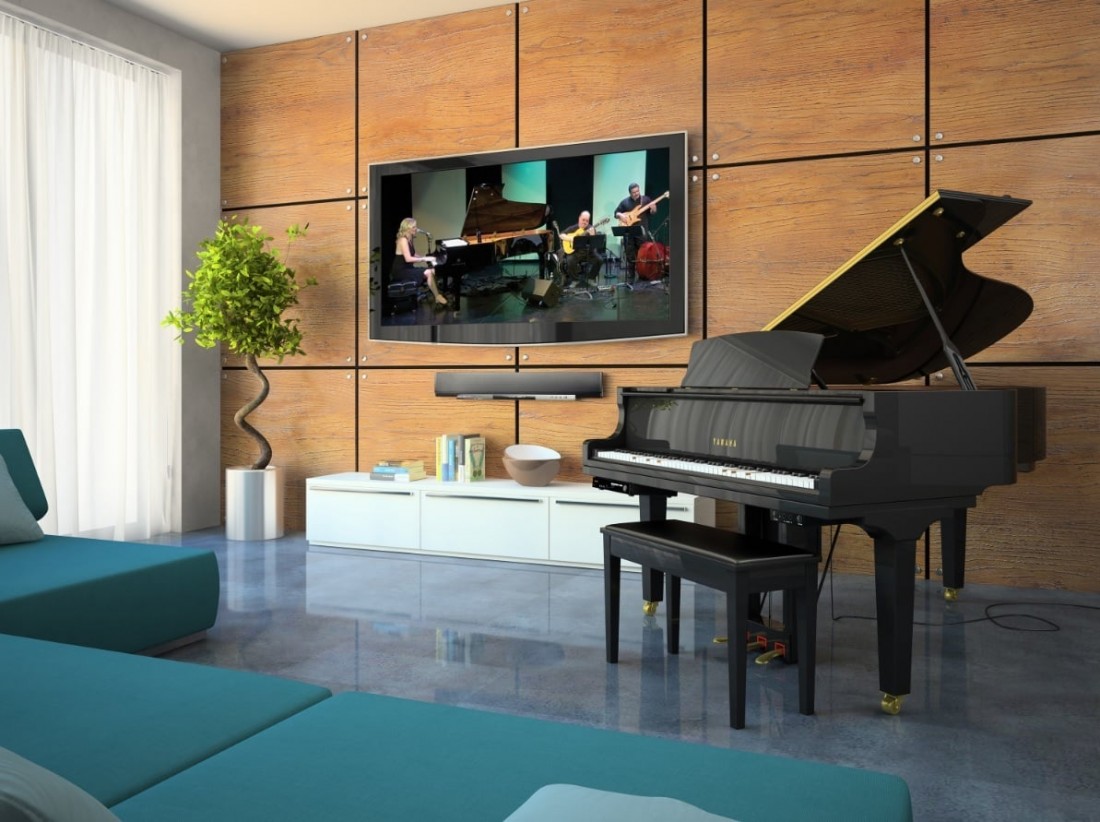 Yamaha Disklavier Player Pianos
---
Although the piano has evolved significantly over the last 300 years, some foundational materials and processes remained true for achieving crisp tones and clarity. As one of the industry leaders, Yamaha has embraced a blend of technology and timeless character with their Disklavier player piano. These self-playing instruments allow you to enjoy live piano masterpieces without actually knowing how to play them yourself!
Each Disklavier has a library of many thousands of songs making it a perfect ambiance piece for any event from galas to personal dinner parties. This expansive library sets the Disklavier far beyond that of any other player piano.
Though each Disklavier plays back professional performances, the piano is easy enough for anyone to set up. With minimal set-up time, the self-calibrating system does the background work to be ready for use right away. The system integrates with mobile devices putting control at your fingertips no matter your location.
The unique experience of having a Disklavier makes a powerful addition to many situations.
In the Home
The Disklavier elevates your in-home experience.
Choose the video sync option to experience a professional in your home
Stream performances from Piano Radio via the internet connectivity
For Students
The Disklavier brings new opportunities for music education.
Record and playback a student's work – an integrated system like no other
Options to encourage master classes, distance learning, and remote auditions
Experiment with accompaniment selections from our catalog or create your own
In the Recording Studio
The artist's experience jumps to new horizons.
Precision playback offers an immediate review
Accurate recording using optical, key, and hammer sensors
Sharing capabilities enhance collaborations, rehearsals, and writing sessions
Evola Music Center puts new and pre-owned Yamaha player pianos at your fingertips! Speak with our expert staff share your musical goals and budget.
To see our complete selection, visit one of our piano showrooms in Bloomfield Hills, Canton or Traverse City, today!
---