CALL: 248-726-0517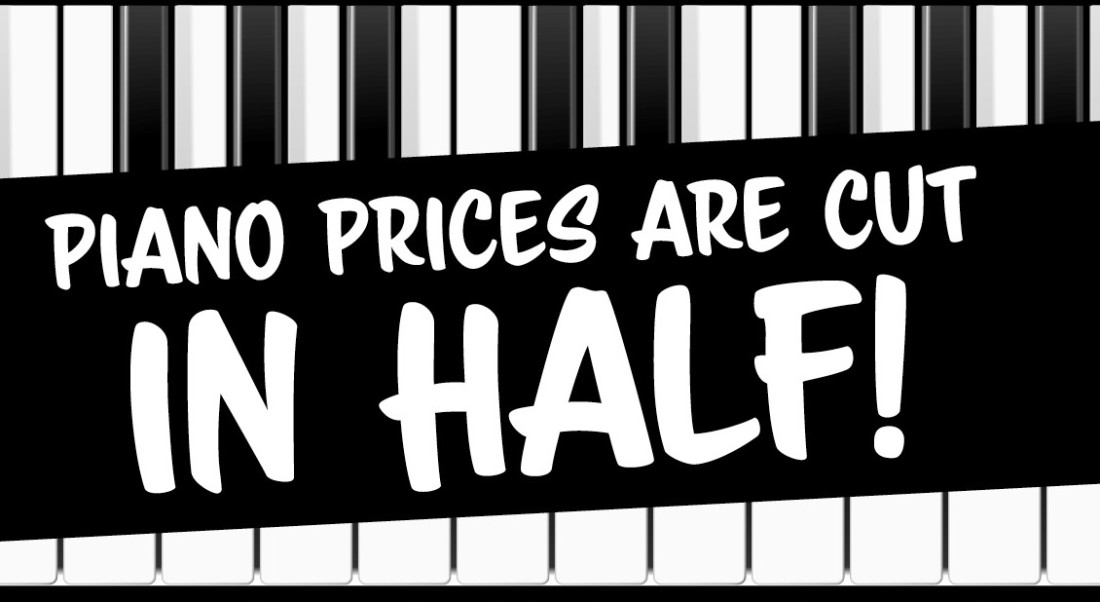 AT EVOLA MUSIC'S WAREHOUSE
IN PONTIAC
Private Preview
Appointments Available
CALL:
248-726-0517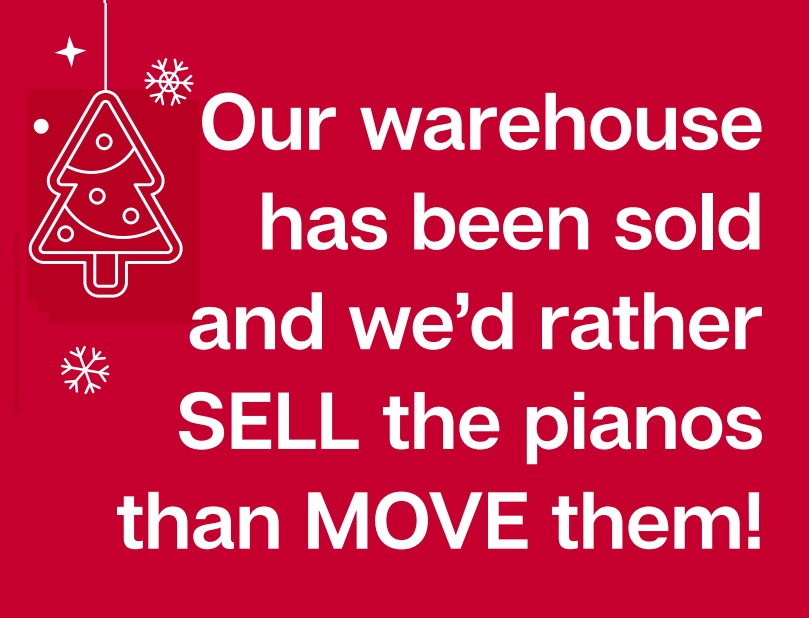 CALL:
248-726-0517
PUBLIC SALE:
SUNDAY, DECEMBER 5
NOON to 5:00 PM
Private Preview
Appointments Available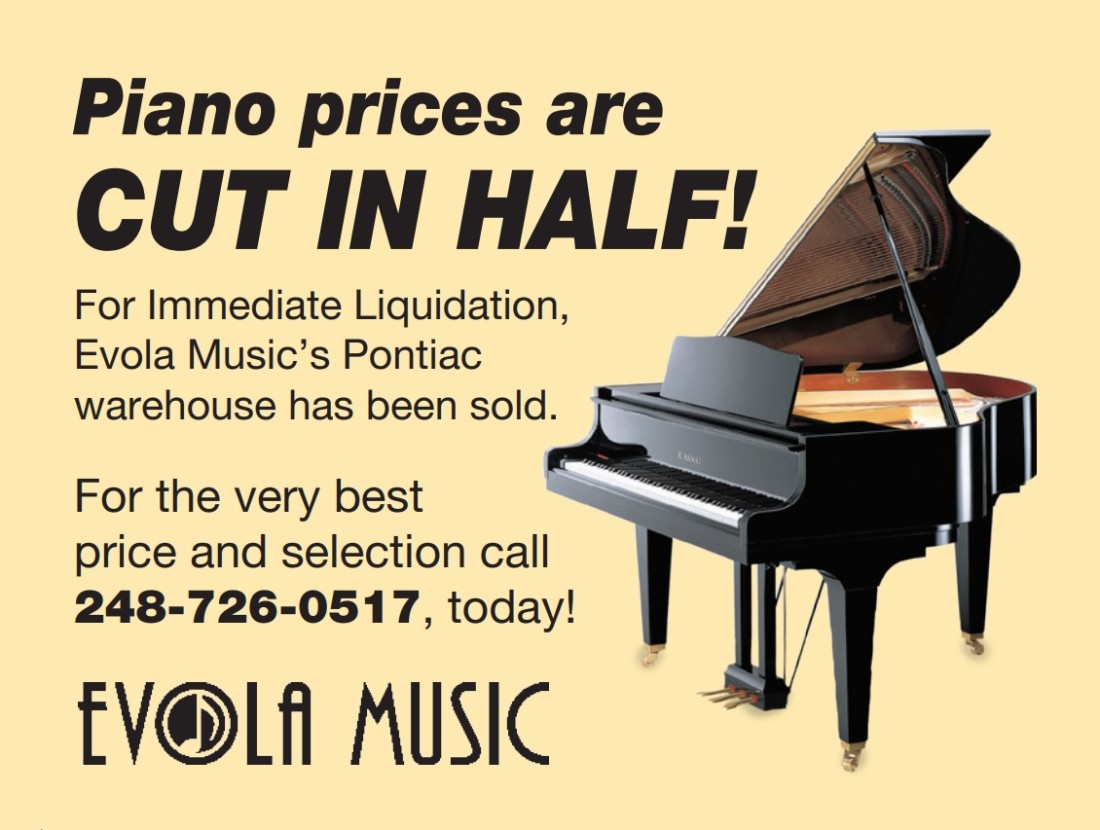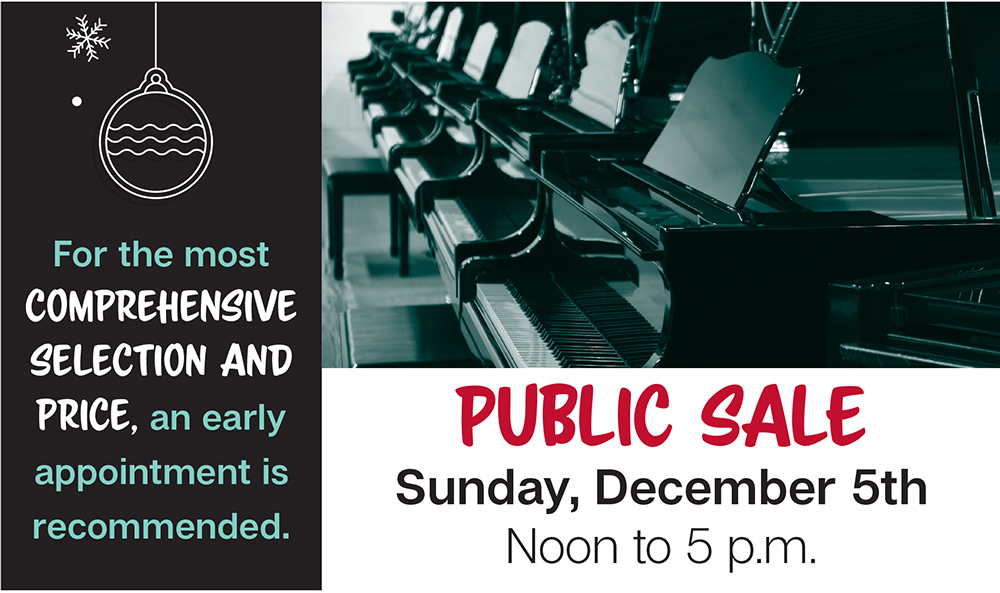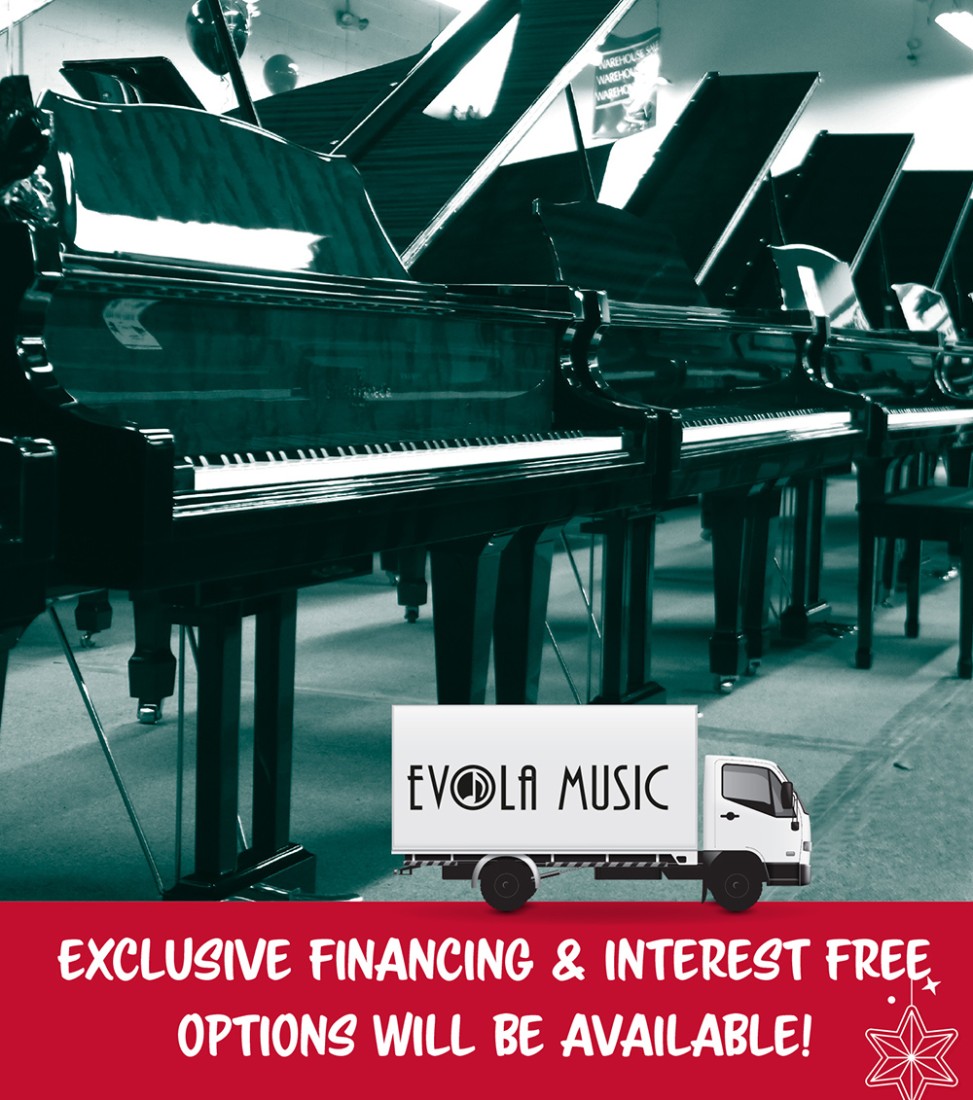 Private Preview
Appointments Available
CALL:
248-726-0517
45222 WOODWARD AVE
PONTIAC, MI 48341
MAP
248-726-0517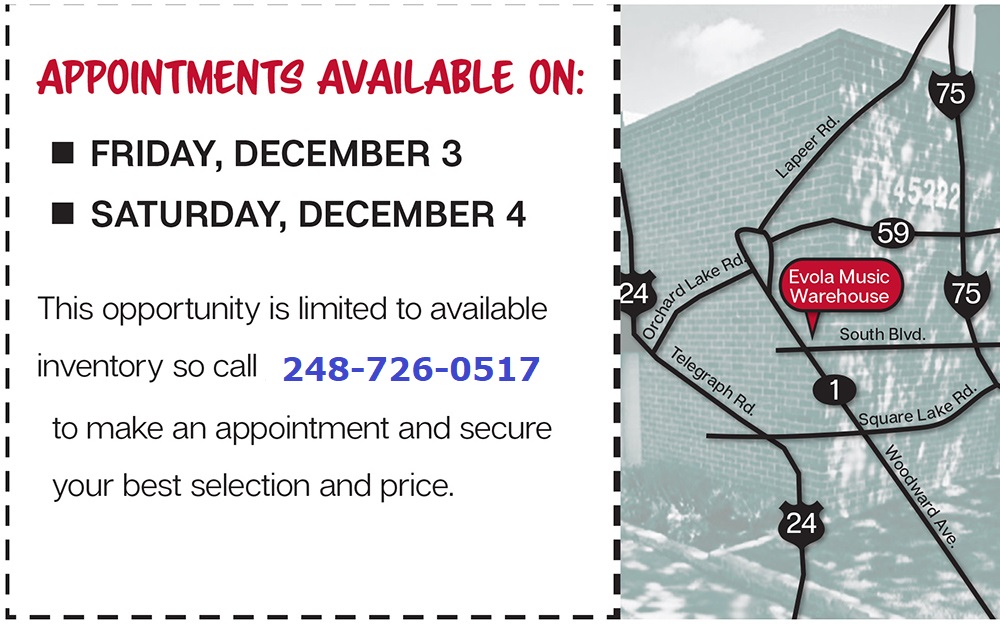 MAKE YOUR
PREVIEW
APPOINTMENT -
CALL: 248-726-0517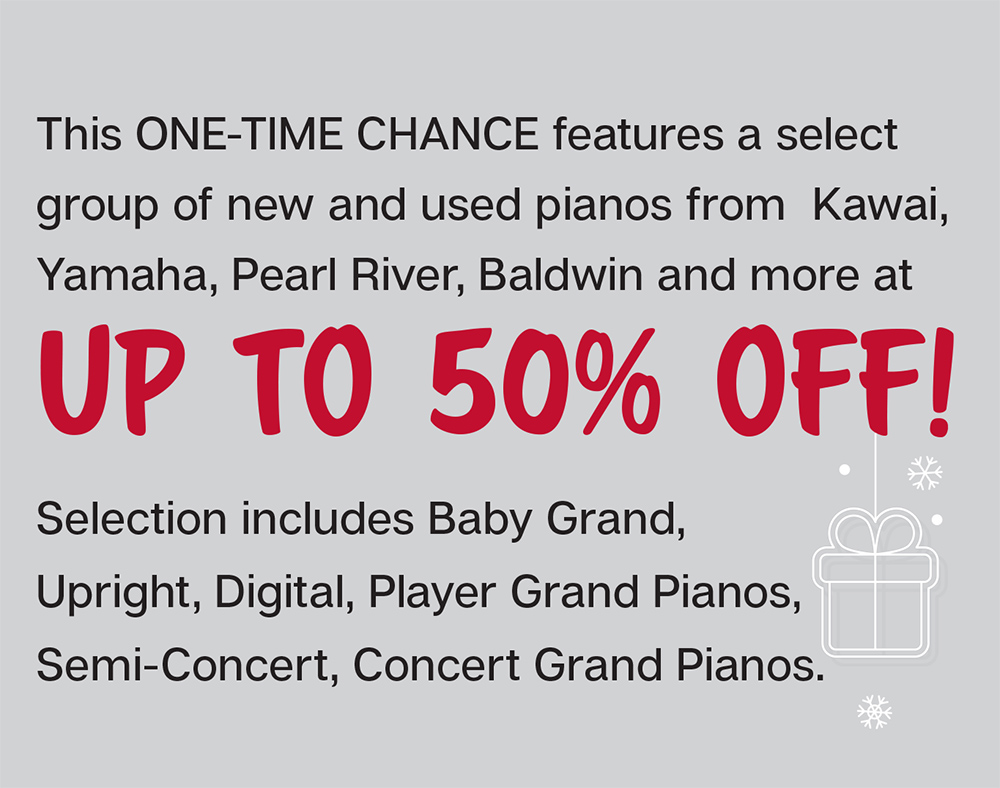 Yamaha Piano Prices
Yamaha Clavinova Prices
Kawai Piano Prices
Digital Piano Prices
Disklavier Piano Prices
Player Piano Prices
Pearl River Piano Prices
Used Piano Prices
and more ...
THESE PRICES WILL
ONLY BE AVAILABLE
AT THIS EVENT.
Make Your Appointment!
call:

248-726-0517
EVOLA MUSIC CUTS THE
PRICE OF PIANOS IN HALF!
EVOLA MUSIC'S WAREHOUSE BUILDING HAS BEEN SOLD-
ALL THE PIANO MUST GO!
THIS ONE-TIME chance features a select group of new and used pianos from Kawai, Yamaha, Pearl River and Baldwin and more at up to 50% OFF! Selection features:
GRAND PIANOS
BABY GRAND PIANOS
UPRIGHT PIANOS
DIGITAL PIANOS
PLAYER PIANOS
USED PIANOS
NEW PIANOS
An unprecedented selection of USED PIANOS will be available at more than
HALF OFF OF REPLACEMENT COST!
FRIDAY, DECEMBER 3
10 am . to 7 p.m

SATURDAY, DECEMBER 4,
10 a.m. to 5 p.m.

SUNDAY, JANUARY 10,
NOON TO 5 PM

Reserve your appointment by calling:
248-726-0517
Evola Music Warehouse
45222 Woodward Ave
Pontiac, MI 48341
Some pianos may be included from our piano stores near you, near me for this piano sale.