Enjoy Live Piano Music in the convenience of your Home
---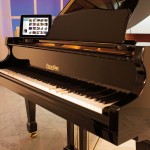 If you are not a musician, you can still enjoy live piano music in your home.
Imagine your home filled with beautiful music coming from your piano! A self-playing piano can play one song or entire masterpieces while you relax and enjoy.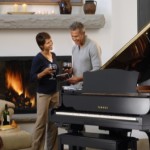 A century ago the "roll player piano" was the center of the family home and the way to enjoy popular music. As technology advanced, so has the player piano. Today's instruments feature the latest innovations and you can control your piano from your iPad, Smart Phone or tablet.
---
PianoDisc Retrofit Digital Player Piano Systems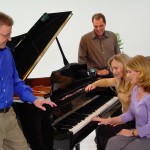 Evola Music is proud to represent PianoDisc, manufacturer of the world's leading retrofit player piano system. You can select one of our fine pianos and have the PianoDisc system installed, or we can install a player system on your instrument and awaken your sleeping family heirloom!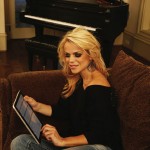 All PianoDisc installations are performed by Evola Music's factory-certified technicians in our technical center. No subcontractors are used.
Contact us today, at our Bloomfield Hills, Canton, or Traverse City locations, to explore the different ways real, live piano music can fill your home!
---
Enjoy Live Player Piano Demonstrations at All Evola Music's Piano Showrooms in Bloomfield Hills, Canton and Traverse City
Evola Music Center offers popular player piano models that range in shape, size, and color, in addition to varying electronic features. Our on-site musicians sit down with you at each model and highlight the benefits of renting or purchasing your new instrument. To see our full line, visit our showrooms at our Bloomfield Hills, Canton, or Traverse City locations and experience these player pianos for yourself.