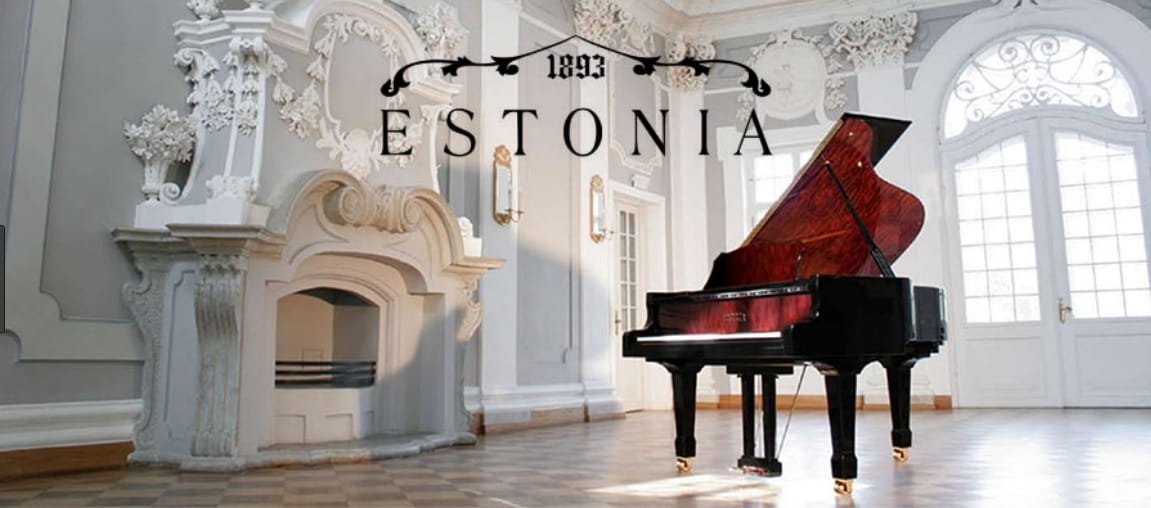 Hand-Crafted Estonia Pianos
---
Combining leading craftsmanship and a reputation for making the most of high-quality components, Estonia pianos are renowned as one of Europe's leading piano manufacturers. Estonia's master technicians hand-craft each piano with balance, reliability, and tonality in mind.
European from the Ground Up
Estonia experts source materials from around the world.
Iron plating in Finland
North European birch
Spruce from the Italian or Swiss Alps
Estonia uses birch to build out the multi-layer signature rim that sets their pianos apart from others. The resonant spruce goes into the majority of wood components expanding the sound quality produced within the instrument.
Estonia combines each of these European materials to create a world-class musical experience for you.
Recent Developments
Estonia pianos continue to develop as their innovative team continually hones their process. Two new, highly-rated Estonia piano models became publicly available recently. Their impressive rating stems from improvements in the appearance, durability, performance, and sound of the pianos.
In the late 1990s, Estonia pianos focused on redefining what makes a piano aesthetically and musically pleasing. Estonia gathered expert engineers and artisans from Estonia Piano Factory, the Estonian Institute of Cybernetics, the Estonian Academy of Science, and selected Master Technicians.
Through this meeting of professionals and the tests they performed, Estonia created evidence-based changes to their pianos, including a plate design to improve the stability and balance of the piano.
People noticed the changes. Estonia pianos have recently caught the attention of Bloomberg News Network, Forbes, Deutsche Welle, and The Associated Press.
Evola Music Center proudly brings these European treasures to our local customers by offering a diverse array of Estonia pianos in many shapes, sizes, and styles. Come in today to discuss your piano experience and needs with one of our piano experts to decide which Estonia piano is right for you.
To see our complete selection, visit one of our showrooms in Bloomfield Hills, Canton or Traverse City, today!
---