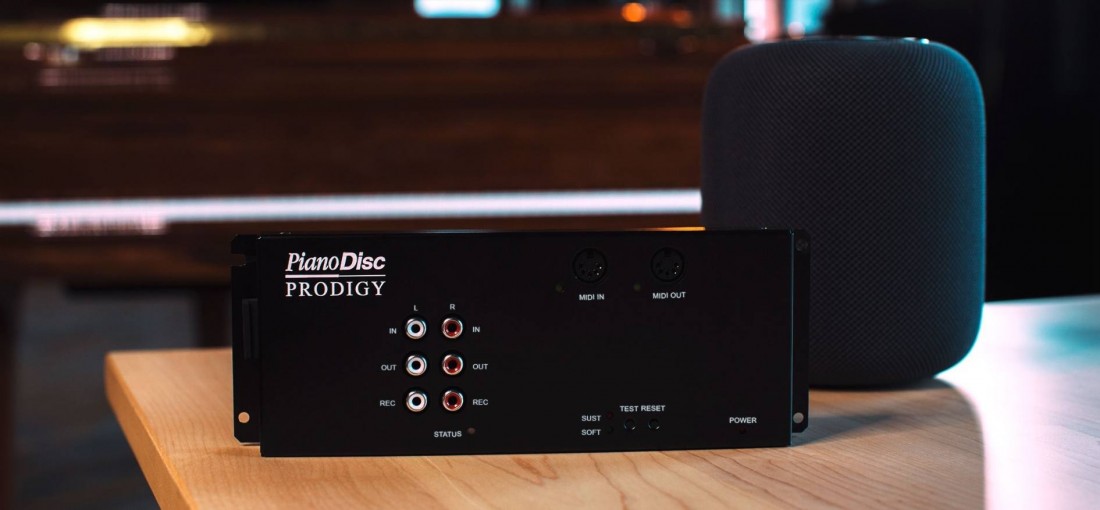 PianoDisc Retrofit Player Pianos
---
Capturing each nuance from the original artist and composition, PianoDisc Retrofit player pianos bring live masterpieces into your home without the need of an actual virtuoso at the keyboard. These player pianos draw on a robust library of performance, spanning from classical to contemporary. You'll also be able to play along and record your performances to complement your favorite songs!
From Piano to Studio
PianoDisc ably captures music through sensitive recording and accurate playback for immediate reflection. Musicians from students to professionals hone their unique styles with the optical recording feature. Expand the potential of your performance by transferring or converting your work into MIDI format.
Control in an App
There are many ways to explore PianoDisc players, but the best experience with our music is through the new iQ Player App. The app comes with many complimentary songs for you to explore and enjoy.
Library Suited to All Tastes
PianoDisc noticed the need for professional recordings of the best music available. The player has thousands of songs across any genre you could imagine. From Pop to Jazz, Rock to Classical, the exclusive library PianoDisc has collected will impress you with the diversity and quality of its material.
A History of Adaption
Since 1988, PianoDisc has been working to create the best player piano retrofit in the world. The PianoDisc system can be added to any piano no matter the style, size, or brand transforming the instrument into a technologically activated modern piano. Investigate the opportunities a PianoDisc system can do for you.
Customer Satisfaction at the Center
PianoDisc consistently keeps the customer at the center of their focus.
Aside from continually innovating to create and distribute the best player piano units, PianoDisc recognizes the need to be attentive to customer needs beyond the purchase date. PianoDisc products come with a five-year warranty, surpassing the standard two-year warranty.
If you need any guidance through the PianoDisc technology, we have you covered. PianoDisc technical support is available Monday through Saturday. Rest assured, if there is a part or feature that confuses you, you are in good hands.
Evola Music Center offers PianoDisc Retrofit pianos and staffs experts who can demonstrate the functionality of each model.
To learn more about PianoDisc, visit our piano showrooms in Metro Detroit-Bloomfield Hills and Canton, or in Traverse City, today!
---