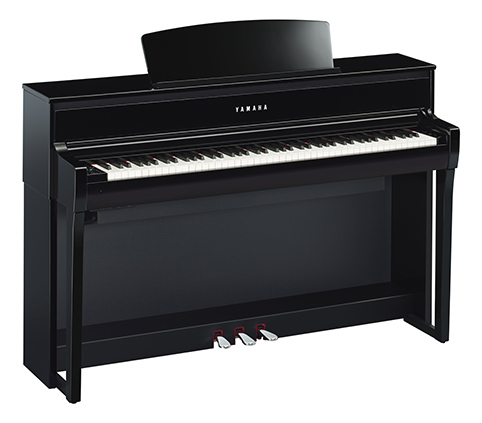 Yamaha Clavinova
CLP-675 Polished Ebony
---
Evola Savings Price
This item is available for purchase through one of our local Evola Music piano showrooms. Pick up or delivery available.
---
For more information about purchasing this piano, or to try before you buy, visit the Evola nearest you:
Description
---
The CLP-675 represents a new era in digital piano keyboard actions. Introducing the GrandTouch Keyboard action, which features the longest key-to-fulcrum length in any digital piano available. This gives a balanced, more playable feel from the tip of each key to the very back. Combine this incredible feel with the tone of two of the finest concert grand pianos ever made - the Yamaha CFX and Bösendorfer Imperial - and you have a stunning instrument that will impress the most discerning and demanding pianists. With the Linear Graded Hammers, no two keys have the same weight, just as each and every hammer inside of a grand piano has a visibly different size. From tone to touch to pedals, the CLP-675 offers an immersive concert grand experience.
Happy Customers Are Music to Our Ears
---
…you can't possibly beat the quality of
product and customer care… Olive M., Bloomfield Hills
See More Testimonials