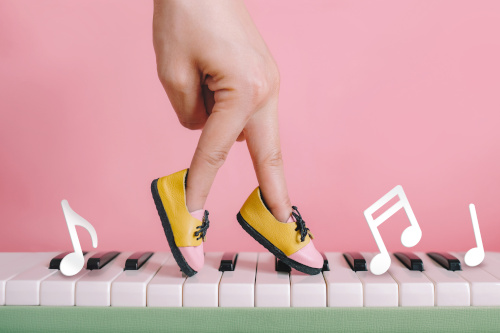 Unless you have a child prodigy of the likes of Beethoven, Chopin, or Mozart, you have a few years before your child needs to begin piano lessons. But knowing the best time to get started can be tough to figure out.
Following Interest
If a child shows an interest in learning a musical instrument, no matter what stage of life they are in, it should be encouraged for them to attempt new things. Learning musical instruments aids in the development of comprehension skills, self-confidence, as well as fine motor skills in children.
The Early Age Option
However, if sparking their interest needs to happen by starting them in lessons, experts say that between the ages of 5-9 children have developed enough skills to be able to learn, read, and memorize music. At this point, their hands are also typically large enough to reach the necessary span of keys, five adjacent white keys, needed for basic piano playing.
How a child learns to play, be it by book or by ear, also affects when would be best for the student to begin lessons. If they are learning by book, it makes sense for them to start when they can read more fluently. Usually, it is easier for children to learn by memorizing music, so if they learn by ear, starting them around five or six years old is ideal.
Always the Right Time to Start
With that being said, it is essential to remember that it is never too late for anyone to learn something new. Incorporating music into people's lives on a deeper level helps them thrive. At any age, playing the piano can be moving, exciting, or even therapeutic. For young children that show an early interest in music, we offer a Kindermusic program at our Canton location.
If you or your child has an interest in learning how to play the piano or any other instrument, we offer private and group lessons at all four of our locations in Bloomfield Hills, Canton, Shelby Township, and Traverse City, Michigan. For more information about any of our programs or if you would like to schedule a lesson, visit our Locations page on our website and choose the one closest to you.