BY APPOINTMENT ONLY -
Call Today to book yours!
734-331-8764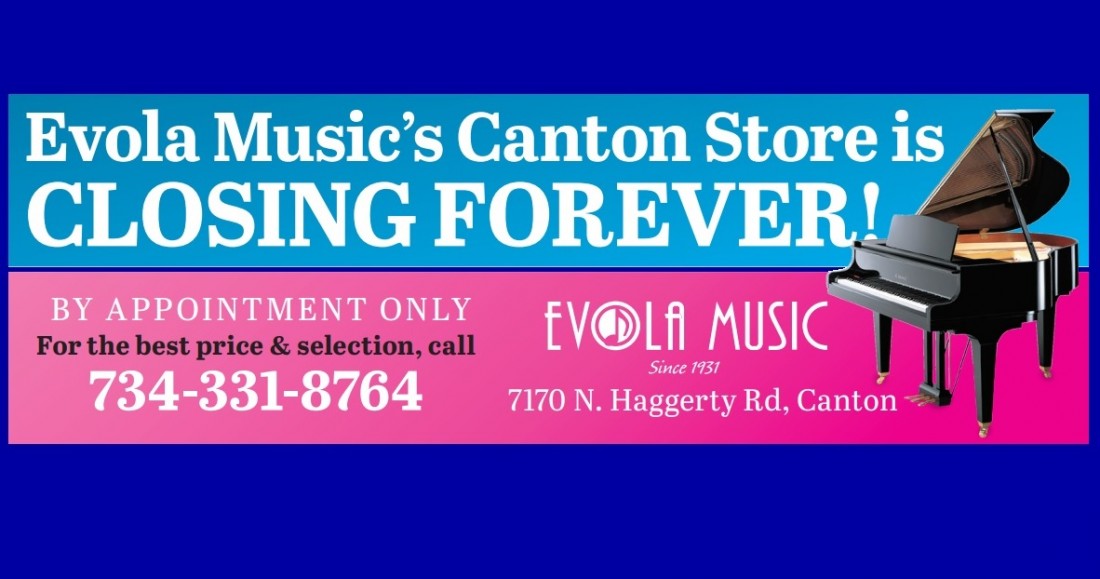 BY APPOINTMENT ONLY!
CALL NOW:
734-331-8764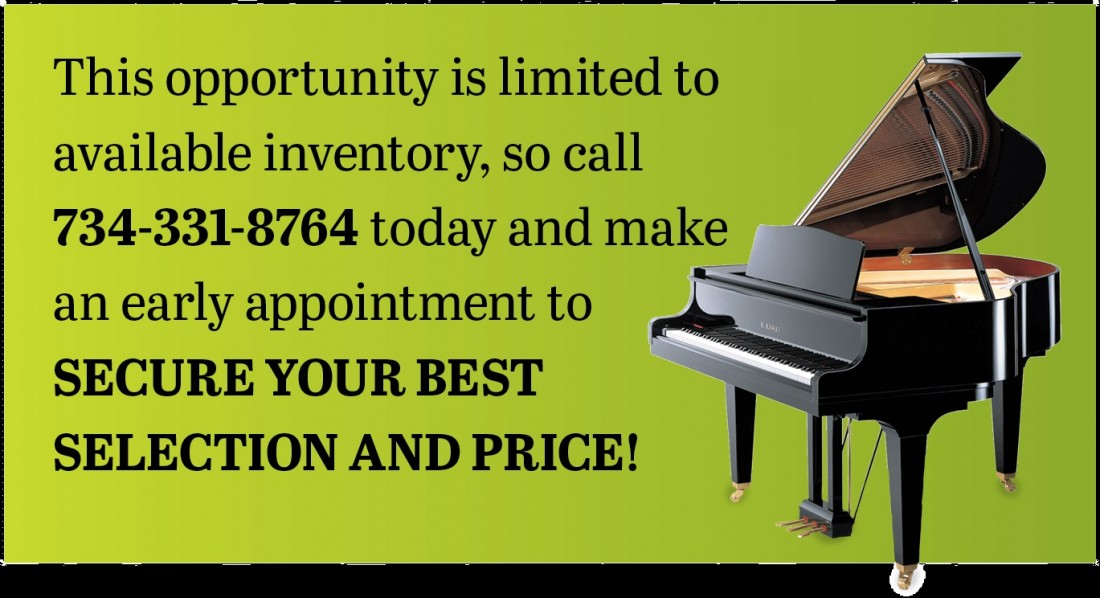 Call Now For Your Appointment:
734-331-8764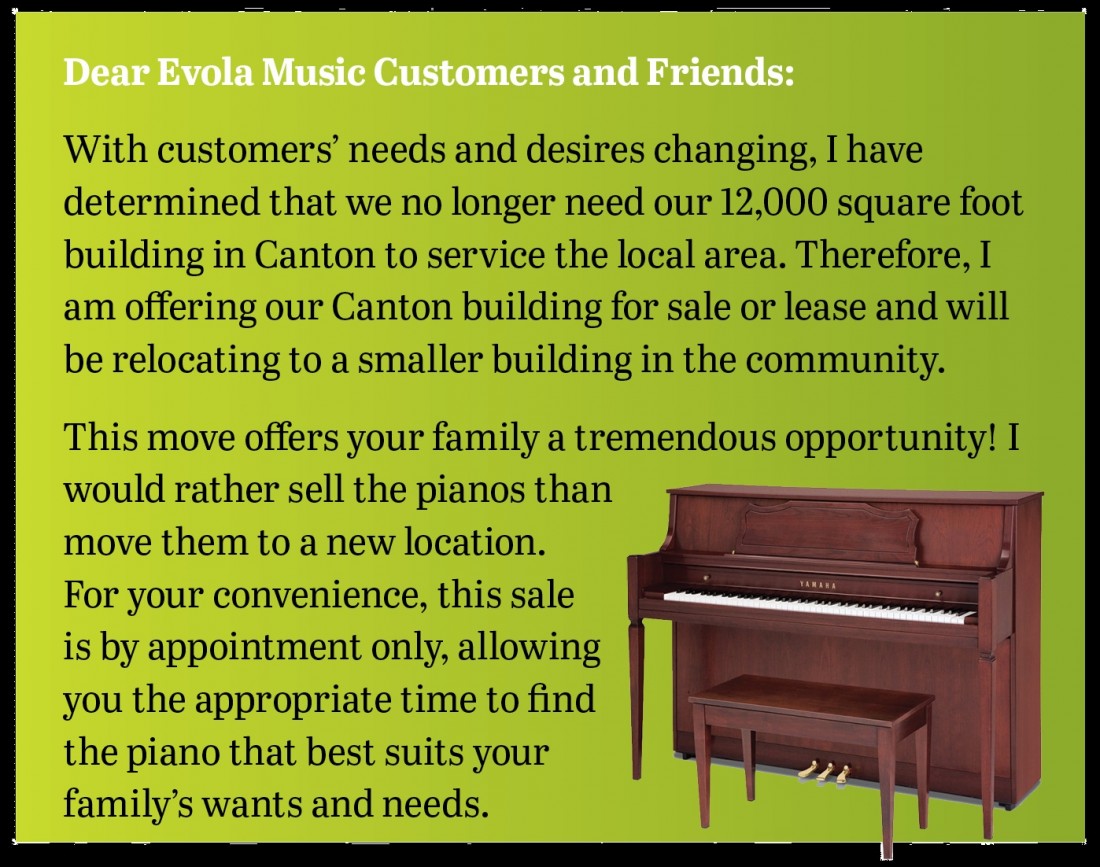 CALL NOW!
734-331-8764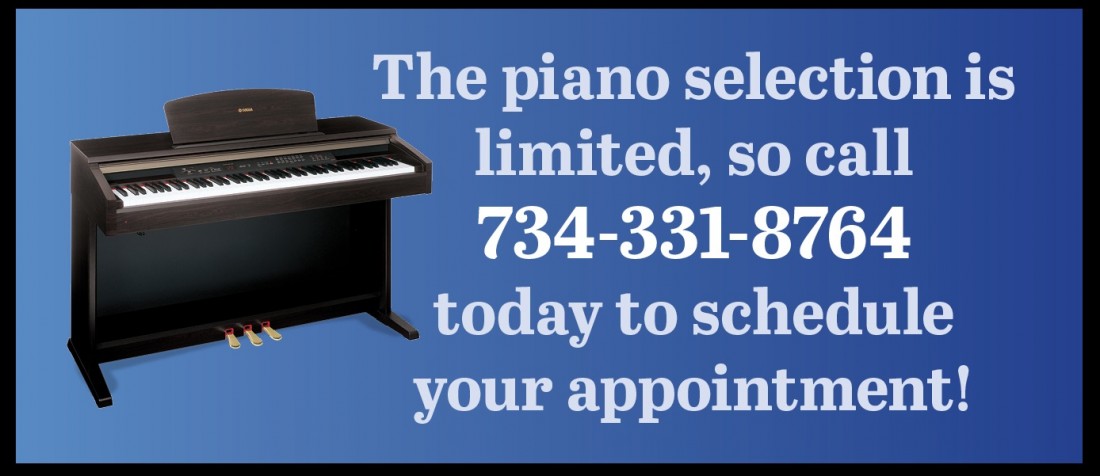 Call Now For Your Appointment:
734-331-8764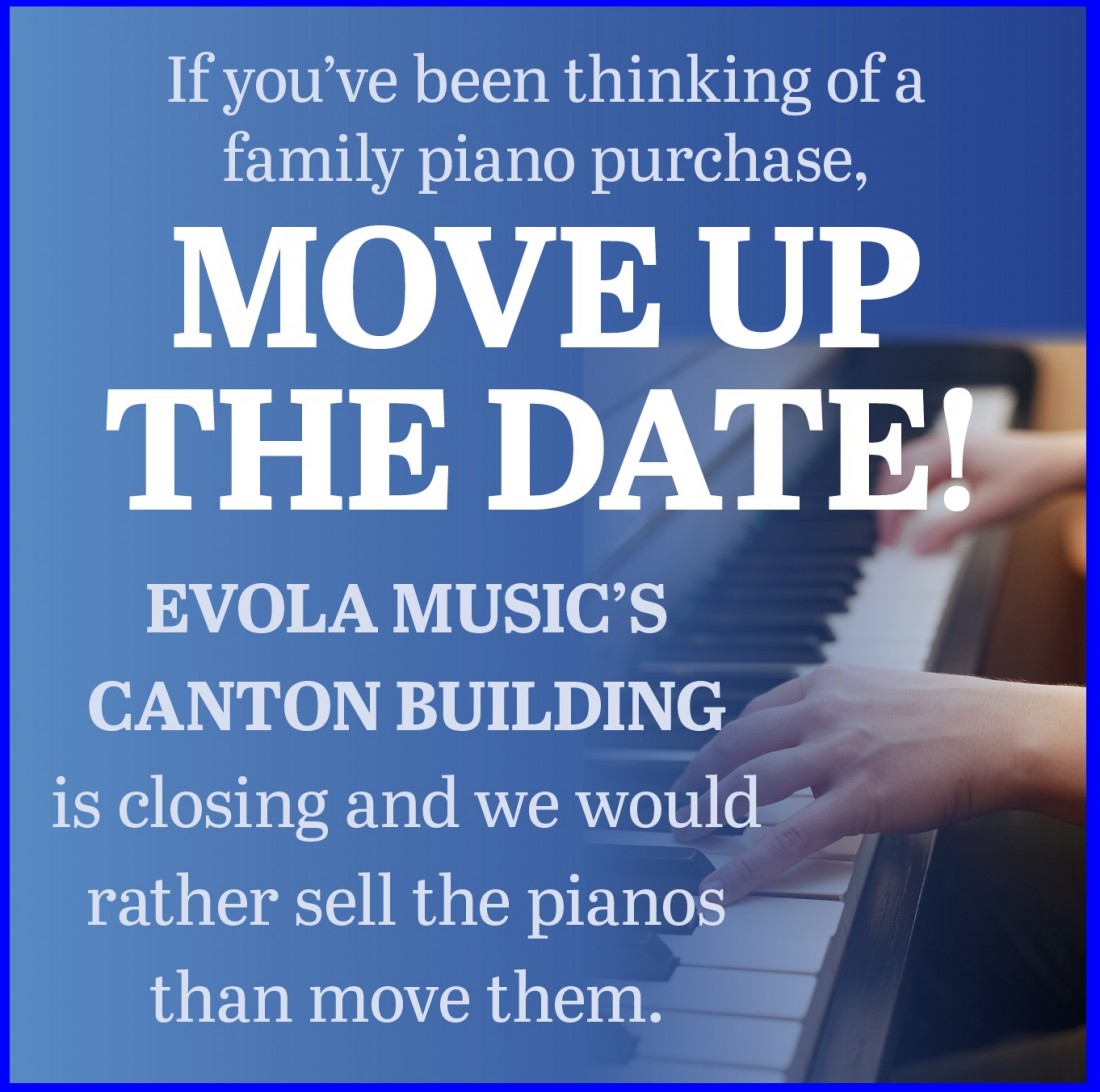 Call Now For Your Appointment:
734-331-8764
EVOLA MUSIC'S CANTON BUILDING is closing and we would rather sell the pianos than move them.
Purchase the baby grand, player grand, upright or digital piano your family desires at a
PRICE ONLY POSSIBLE DURING EVOLA MUSIC'S CANTON STORE CLOSING SALE!
By Appointment Only:
This opportunity is limited to available inventory, so call today and make an early appointment to
SECURE YOUR BEST SELECTION AND PRICE!
Evola Music
7170 N. Haggerty Road,
Canton, 48187
DEAR EVOLA MUSIC CUSTOMERS AND FRIENDS:
With customers' needs and desires changing, I have found we no longer need our 12,000 square foot building in Canton to service the local community. Therefore, I am offering our Canton building for sale or lease and will be relocating to a smaller building in the community.
This move offers your family a tremendous opportunity! I would rather sell the pianos than move them to a new location. For your convenience, this sale is by appointment only, allowing you the appropriate time to find the piano that best suits your families wants and needs.
Thank you for your consideration and I remain committed to servicing your musical needs.
Sincerely,
Jim Evola
---